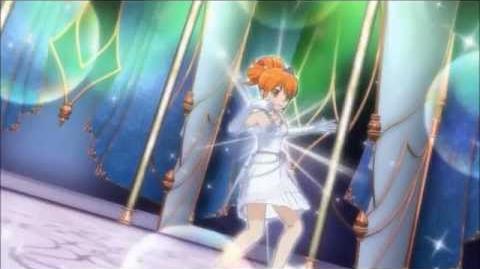 Write the first paragraph of your page here.
Rizumu Amamiya

Age (Aurora Dream) 13-14

Age (Dear My Future) 17-18
Gender: Female
Height (Aurora Dream) 165 cm
Height (Dear My Future) 175 cm
Affiliation:MARs

               Pretty Top
Astrological  Virgo       Sign
Hair Color: Orange
Eye Color: Brown
Rizumu Amamiya
Edit
Rizumu Amamiya (AKA. Rizumu Todou) is a main character in the series Pretty Rhythm - Aurora Dream. She also appears in season 2 of Pretty Rhythm - Dear My Future. She is a part of a unit named MARS. Including Harune Aira and Mion Takamine. In Season 1 of Pretty Rhythm she attemps to jump the Auora Rising that is nearly impossible to do. She attemps to do this jump in memory of her mother, a Prism Queen who was the first to perform the Auora Rising. She succeeded to do this jump but had gone through a lot and took away love from her heart. Aira and Mion aim to get her back to normal. In the Prism Queen Cup Final, Rizumu attemps to do the Aurora Rising and ends up doing a new jump called, Aurora Rising Final!